Adventure Boots: Options for Women
Adventure Boots: Options for Women
Is there a reason hiking boots are so ugly? (The Guardian says, "Maybe".)
This isn't usually a problem for me. If I'm hiking it's definitely not an issue, and if I'm walking around a major city I prioritize my comfort over looks. But you just can't dress up hiking boots. They're also frequently heavy or bulky, taking up unecessary room and weighing you down.
No one's requiring you to wear boots, of course, but if you like boots, might as well find some nice enough to let you pass for a local or expat, not a tourist.
I'm personally fond of paddock boots as a general-purpose travel boot. Other options include vintage-style hiking boots and higher-end fashion boots.
Below are a few options for non-horrible adventure boots. Not all of these boots will suit all of your needs. Prioritize what you want from a boot, look at lots of options, and try them on before you buy them. (I'm not above trying on shoes in a store and then buying them off eBay at a steep discount.)
Ariat Heritage III Lace, 119.95 USD
I own these! They're pretty swell. I got them almost-new on eBay for $80.
Ahnu's Chenery, 180 USD
Dr. Marten's (These are Saxon 939, 135 USD)
Timberland Wheelwright Waterproof Hiking Boot, 180 USD
Timberland Bramhall 6" Waterproof Boots, 160 USD
Corcoran Womens 10 Inch Field Boot (~150$)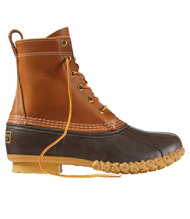 Vasque Sundowner, 220$
Timberland 6" Premium Rugged Boot, 180$
If this was helpful, pin it!